CHANGING ATTITUDES IN A DATA-DRIVEN WORLD
In our previous Luddite's Guide, we looked at the age-old disconnect between legal professionals and leading edge technologies.
Following the positive reception we received from it, we thought it made sense to establish the Luddite's Guide as an ongoing series.
Law is an intense, mentally demanding, and time-consuming profession. Staying on top of the countless changes that shape and impact the legal landscape is no mean feat, even for the most conscientious of lawyers.
For this second edition of the Luddite's Guide, we're moving our focus from technology to an equally complex subject – data. Or more specifically, Data Subject Access Requests, more commonly known as DSARs
DOWNLOAD THE EBOOK NOW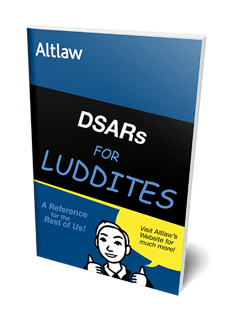 Complete the form below to receive your download