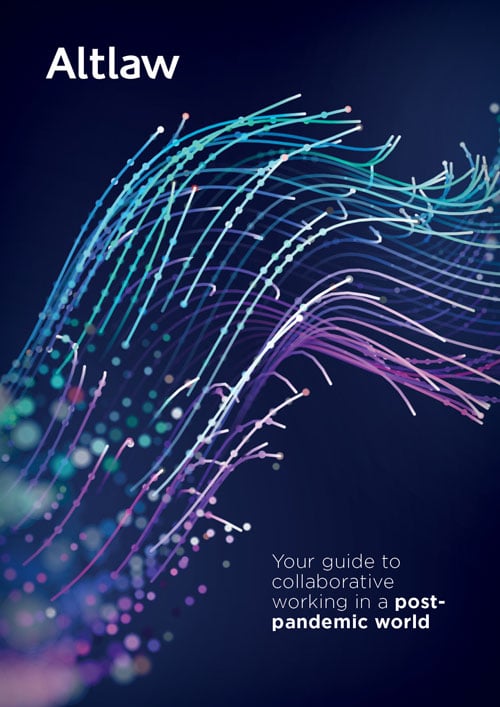 INTRO
Typical ways of working have transformed. Organisations in the legal space have long been considered slower to change than their peers in neighbouring sectors – in fact, they've been notorious for it. But in 2020, a global pandemic and sweeping lockdown measures made the situation non-negotiable. Firms and in-house teams were left with no choice:-
If they wished to survive, they had to evolve.
After an intensive process of reshaping systems, attitudes and infrastructures, we now find ourselves in the early days of the post-pandemic future. Day-to-day happenings have finally settled into a more steady, stable and predictable long-term norm. And that norm is one where hybrid working and remote collaboration have firmly cemented their place.
There have been many upsides to this sea change, but there are still imperfections to be ironed out. While the worldwide shift to hybrid working and remote collaboration has certainly made a positive impact, it's also given rise to a number of distinct challenges. Challenges that, for the legal sector, are particularly important.
Thankfully, the question of how Associates can hope to resolve these issues is answered in this helpful eGuide.

Read on to find out how you can…
Deliver remote review and collection processes securely and effectively
Recreate in-office dynamics among hybrid teams, keeping collaboration smooth and seamless
Control the growth of data volumes and prevent silos of unsecured and unsolicited data within your organisation.
Complete the form below to receive your download!